STUDY IN UK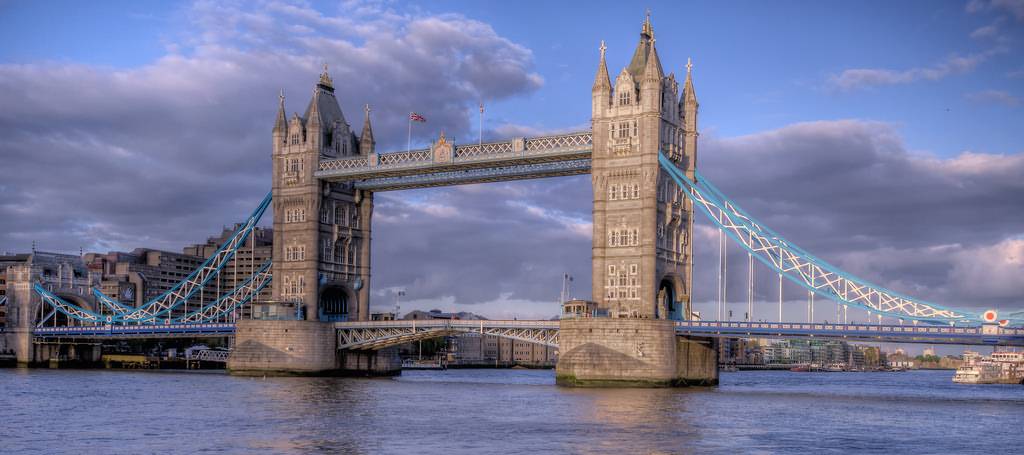 The United Kingdom is a leader for internationally recognized education and high quality of life. With the world's oldest English-speaking universities you can make a real difference to your future and studying in the UK can help you earn knowledge and high skills.
The UK attracts over 550,000 international students each year to a variety of programmes, ranging from English language courses to PhDs.
High quality & internationally recognized education.
---
A long history welcoming international students to study at world rank universities.
---
High standards of teaching and learning environments.
---
The broad variety of courses available for international students to choose from, whatever your age, interest, or ability.
---
A good opportunity for an amazing scholarship, industrial and professional practice placement.
---
Allowed to work part-time during your term for up to 20 hours a week and full-time during the holidays.
---
You will get the chance to mix, meet and interact with international students from all over the world.
---
The best chance to develop exquisite language skills.
---
UK education provides you with a solid base to boost your potential for having a higher salary and finding exactly what want world employers from you.
---
Opportunity to quicker graduation, its means less money spent on things such as tuition and living expenses.
The Education System in the UK
In the UK answerability of education is delegated to four jurisdictions – England, Northern Ireland, Wales and Scotland. In all regions have different forms of education systems, qualifications and individual laws/regulations. The major differences can be found in general and secondary education resulting in each region having its own credit frameworks and qualifications.
Four Stages of Study Levels
Stage 1. Primary Education
Stage 2. Secondary Education
Stage 3. Further Education
Stage 4. Higher Education
Two parallel Qualifications framework for higher education qualifications of UK degree:
The Framework for Higher Education Qualifications of Degree Awarding Bodies in England, Wales and Northern Ireland (FHEQ).
The Framework for Qualifications of Higher Education Institutions in Scotland (FQHEIS).
A unique factor of the education system in the UK is its Quality Assurance Agency (QAA). It's an independent body that assesses and compares colleges and universities in the country through regular reviews and audits. QAA safeguard standards and improve the quality of UK higher education wherever it is delivered around the world.
Higher Education in the UK
UK Higher education mostly implants bachelors, masters and doctoral degrees. As an international student, you may also transit to university-level studies via pathway programs; generally include English language courses and foundation courses.
Pathway programs:
Pathway programs are for seeking admission into universities through English Language programs or foundation-level courses. The pathway programs can help to enter university-level studies in the UK and help strengthen your language skills as well. Universities and Private institutions both offered to help students who need extra assistance with English language to gain admission.
Undergraduate Programs:
The UK offers a variety of courses in business, technology, science, health, engineering, humanities, social science, law, art, design and more! And programs are designed to help students get exposure to a whole new world after school.
The types of undergraduate programs offered in the UK:
Program
Full-Time Study Duration
Higher National Diplomas Higher National Certificates ( HNCs ) and Higher National Diplomas ( HNDs )
1 to 2 Years
Certificates or Diplomas of Higher Education (Cert HE/Dip HE)
1 to 2 Years
Foundation Degrees
6 Months to 1 Year
Bachelor's Degrees (such as BA, BSc. BEng)
3 Years in England, Wales and Northern Ireland and

4 years in Scotland

Bachelor's  Sandwich degrees
4 Years with a year in industry placement
Integrated courses (where masters is awarded as the first degree such as MEng)
4 Years
Postgraduate Programs:
Postgraduate programs are more specific and involve in-depth study. Most master's degrees have duration of a year; it means you can be back in the workforce faster than your counterparts pursuing masters in other countries.
The types of postgraduate programs offered in the UK:
| | |
| --- | --- |
| Program | Full-Time Study Duration |
| Postgraduate certificates and diploma (PGCert/PGDip) | 9 to 12 Months |
| Taught Masters (such as MA, M.Sc., MEng., LLM, MBA, MRes) | 1 Years |
| master's degree with and professional practice placement | 16 to 24 Months |
| Research Masters (such as MPhil, PhD, DPhil) | 2-4 Years |
The tuition fee depends on the type of qualification, study levels, locations, and university or school you opt for. Most commonly humanities, arts, and education courses are cheaper, while subjects such as medicine and engineering are likely to be more expensive.
Average fees are for the foundation programs – GBP 8,000 to GBP 15,000 per year, for the undergraduate bachelor's degree and postgraduate master's degree – GBP 9,000 to GBP 22,000 per year and for Doctoral degree – GBP 12,000 to GBP 25,000 per year. (Please Note: All fees data are indicative and PhD cost might different as fully funded options are also available in the UK).
International students can apply to a range of scholarships offered by British universities and colleges before deadlines. The most important criterion for most scholarships is a good academic score and also depends on your chosen destination, subject, and level.
The UK universities and Colleges offer a large number of scholarships for international students (from Asia, Africa, Australia, America) who want to study undergraduate or postgraduate in the United Kingdom.
Some popular government scholarships:
Chevening Scholarship:
The Chevening Scholarship is an international scholarship scheme which enables students with leadership qualities from over 160 countries and territories to undertake postgraduate study or courses in universities in the United Kingdom.
Commonwealth Scholarship:
The Commonwealth Scholarship and Fellowship Plan (CSFP) is an international program under which Commonwealth governments offer scholarships and fellowships to citizens of other Commonwealth countries.
GREAT Scholarships:
If you are a citizen of Bangladesh, China, Egypt, Ghana, India, Indonesia, Kenya, Malaysia, Mexico, Nepal, Pakistan, Sri Lanka or Thailand, who is dreaming of studying for a postgraduate degree in the UK, but need help funding your studies – the GREAT Scholarships program could be for you.
Scotland's Saltire Scholarships:
Scotland's Saltire Scholarships is a program of scholarships offered by the Scottish Government in collaboration with Scottish universities in the areas of science, technology, creative industries, healthcare and medical sciences, and renewable and clean energy. Is available to citizens of the following countries: Canada, China (including Hong Kong), India, Japan, Pakistan and USA.
Academic year start (Intakes)
The standard academic year in the UK begins month of September/October and two other intakes available for some programmes are January and April.
English language requirements
The ways an applicant can show to meet the English language requirement are:
Being a national of a majority English speaking country.
---
Having an academic degree taught in English.
---
Having a secure English language test.
Study Visa (Tier 4 (General) student visas
If you are 16 or over and want to study at higher education level, you'll need to apply for a Tier 4 (General) student visa.
You need to wait until you have an offer from a university or college before applying for your Tier 4 (General) student visa. Your university or college will then be able to give you a document called a Confirmation of Acceptance of Studies (CAS). To do this, your chosen institution needs to be approved by the UK government as a 'licensed Tier 4 sponsor'.
If you're 16 or 17 and you want to study at an independent school in the UK, you may be eligible for a Child Student visa instead.
It costs:
To apply for a Student visa from outside the UK- £348
---
To extend or switch to a Student visa from inside the UK- £475
The students will require a total of 70 points to be granted a visa
Student Route Points:
Points type
Relevant requirements to be met   
Number of points
Student
Confirmation of Acceptance for Studies requirement,

Course requirement,

Approved Qualification requirement,

Level of Study requirement,

Place of Study requirement

50

Financial

Financial requirement            10

10

English language

English language requirement

10
Child Student Route Points:
Points type
Relevant requirements to be met   
Number of points
Student
Confirmation of Acceptance for Studies requirement,

Course requirement,

Study at an independent school,

Aged between 4 and 17 when applying,

Parental consent

50

Financial
Financial requirement (including any additional funds for care arrangements)

20
Documents for Visa application
When you apply for your Student visa you must provide:
---
A current passport or other valid travel documentation;
---
A Confirmation of Acceptance for Studies (CAS) from your course Provider University or college.
---
Proof you have enough money to support yourself and pay for your course – this will vary depending on your circumstances.
---
The Academic Technology Approval Scheme (ATAS) certificate (if your course requires it). It require to all international students who are subject to UK immigration control and are intending to study at postgraduate level in certain sensitive subjects.
---
Proof of parental or other legal guardian consent and your relationship to your parent or guardian if you're under 18.
---
Tuberculosis test results (a chest x-ray to test for TB).
---
Written consent for your application from your financial sponsor if you've received sponsorship for your course fees and living costs in the last 12 months.
---
Most international students need a student visa to study in the UK. Finding out whether you need a visa to study is easy – check here on GOV.UK.
Anyone applying for immigration permission to enter or remain in the UK needs to pay the Immigration Health Surcharge (IHS) when they submit visa their application.
If you're making an immigration application online you pay the healthcare surcharge as part of the application process. You must complete the payment and return to the online immigration application in less than 30 minutes. The form will automatically calculate the correct IHS payment depending on the information entered in the visa details section.
If you're making an immigration application by post you must pay the healthcare surcharge before you complete your application.
2-Years Post-Study Work Visa:
UK government has announced a new two-year post-study work visa, expanding opportunities for international students to build successful careers in the UK. The new 'Graduate' route will be open to all international students who have valid UK immigration status as a student and have successfully completed a course of study in any subject at the undergraduate level or above at an approved UK Higher Education provider universities and colleges. Undergraduate and master's degree students will be able to stay for two years under the route, whilst PhD students will be able to stay for three years.
New point-based Student route:
The UK Government published a new points-based immigration system; it means students will require a total of 70 points to be granted a visa.